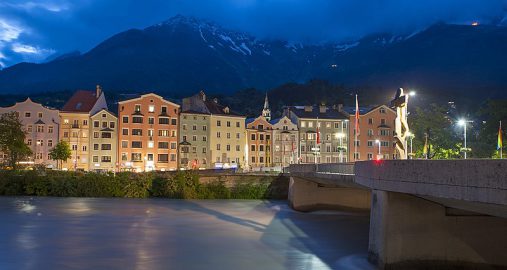 Call for panel proposals
ECPR General Conference
University of Innsbruck
26-28 August 2020
Sponsored by the Standing Group on Democratic Innovations
Panel Conveners:
Jane Suiter, Dublin City University
Rikki Dean, Goethe University Frankfurt
As democratic innovations become an established field of academic inquiry and political practice, the Standing Group on Democratic Innovations invites panel proposals that critically reflect on the following questions:
Looking back: How did democratic innovations become part of the 'mainstream' in democratic theory and practice? What evidence are available for scholars to make claims about the power and limits of democratic innovations in reforming politics?
Taking stock: What are the current trends in democratic innovations? How are they changing practices of democratic governance?
Thinking ahead: What shape should democratic innovations take, and what future challenges should they address?
Panel proposals are encouraged to address these themes:
Responding to policy challenges. What policy problems have democratic innovations proved most successful in addressing? How can they help societies respond democratically to challenges of the future—from technological transformation to climate change?
Democratic innovations in the democratic system. How can democratic innovations respond to the current challenges facing democratic systems, and ward off growing authoritarianism and the pathologies of populism? Can they facilitate critical citizenship? And what are the new horizons for democratisation, from the workplace to transnational governance?
Transformations of democratic innovations. How are current democratic innovations learning from its previous forms? How can they be better embedded in political institutions and civil society? How and should they be scaled up? How are they being transformed by digital technologies? What are the implications of increasingly complex democratic innovations that combine multiple arenas of participation, including online and offline arenas?
HOW TO SUBMIT A PANEL PROPOSAL
The Standing Group on Democratic Innovations strongly encourages panel conveners to consider the following when preparing their proposals.
Paper presenters. Panels that blend theoretical with empirical papers, mix of junior and senior scholars, geographic focus and presenters from different institutional affiliations are encouraged.  Our SG does not welcome manels.
Panel co-chairs. We encourage collaboration between junior and senior scholars and academics that come from different fields of expertise to serve as co-chairs. Consider co-convening a panel with another standing group to promote cross-fertilisation of ideas.
Discussants. Discussants are optional at this stage but their selection should be taken seriously. Discussants are in-charge of providing thoughtful feedback on presenters' papers and stimulating conversations during the conference.
If you have an idea for a panel proposal, then please email the panel conveners by 10 November 2019:
Panel title
Proposed chair and co-chair
A short abstract (max 150 words) describing your panel
Information on paper presenters are not yet needed at this point. The SG will help disseminate the CfP for panels.
Jane Suiter: jane.suiter@dcu.ie
Rikki Dean: dean@soz.uni-frankfurt.de