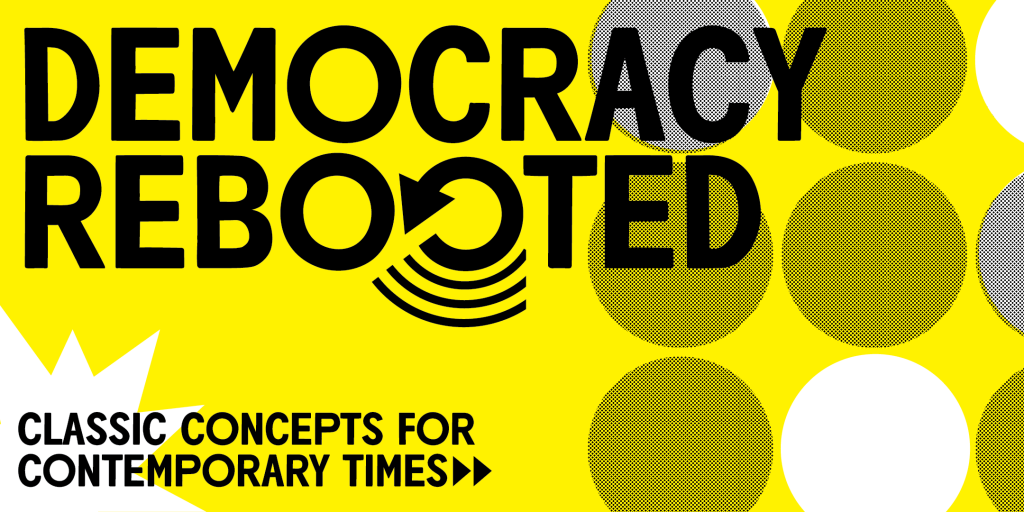 Democracy Rebooted: Classic Concepts for Contemporary Times is a three-part webinar hosted by the ECPR Standing Group on Democratic Innovations, the PSA Participatory and Deliberative Democracy Group and the newly formed APSA Related Group on Democratic Innovations. 
The webinars will feature a prominent democracy scholar in conversation with early career researchers (PhD students, post-docs, lecturers). These virtual seminars are designed to revisit key concepts in democratic theory and practice and reflect on their relevance today.
Participants are encouraged to take part in the conversation as well.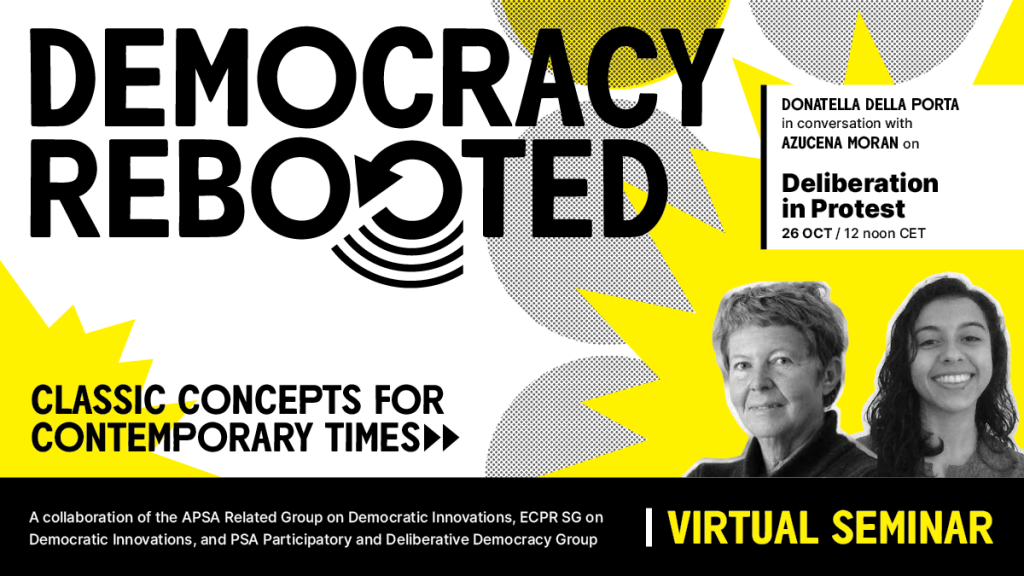 The first webinar, Democracy Rebooted: Deliberation in Protest with Donatella della Porta is a conversation between Donatella Della Porta and Azucena Morán on the concept 'deliberation in protest.' It will take place on 26 October 2020 at 12.00 CET/ 11.00 BST / 6.00 ET. 
To attend this event, please register here.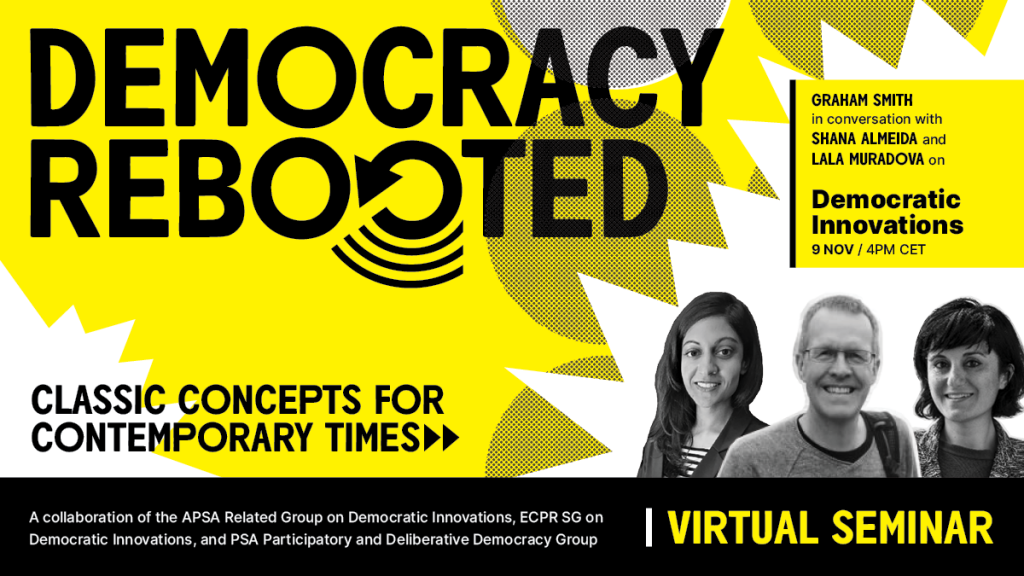 Democracy Rebooted: Democratic Innovations with Graham Smith is a conversation between Graham Smith, Shana Almeida and Lala Muradova on the concept of 'democratic innovations'. 
The virtual seminar will take place on 09 November 2020 at 16:00 CET/15:00 GMT/11:00 ET 
To attend this event, please register here.