Steering Committee
Steering Committee
The steering committee is responsible for approving the standing group's activities and communicating updates to its members. The committee is elected every three years. Co-chairs are selected by the steering committee.  Learn more about the SG's governance structure here
Sofie Marien, Chair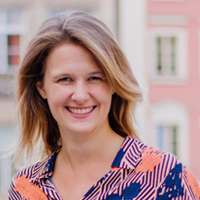 Sofie Marien is the founder of the Democratic Innovations and Legitimacy Research Group at the University of Leuven. She is an Associate Professor in Political Science and a recipient of the European Research Council Starting Grant in 2018 for the project "Meeting Great Expectations Through Democratic Innovations." This project served as inspiration for the Democratic Innovations Section in the 2018 General Conference in Hamburg. Read more.
Nicole Curato, Co-Chair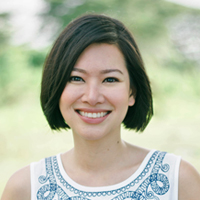 Nicole Curato is the author of Democracy in a Time of Misery: From Spectacular Tragedy to Deliberative Action (2019, Oxford University Press) and Power in Deliberative Democracy: Norms, Forums, Systems (2018, Palgrave). She is an Associate Professor at the Centre for Deliberative Democracy and Global Governance at the University of Canberra and the editor of the Journal of Deliberative Democracy (formerly the Journal of Public Deliberation).  Read more.
André Bächtiger, Member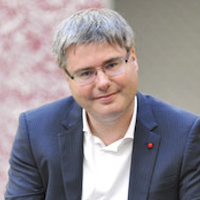 André Bächtiger holds the Chair of Political Theory at the Department of Social Sciences at the University of Stuttgart since 2015 and is co-director of the Stuttgart Research Center ZIRIUS since 2017. He is co-editor of the Oxford Handbook of Deliberative Democracy (co-edited with John Dryzek, Jane Mansbridge, and Mark Warren, 2018) and author of Mapping and Measuring Deliberation. Towards a New Deliberative Quality (co-authored with John Parkinson, Oxford University Press 2019). He has been member and convenor of the ECPR Standing Group on Democratic Innovations since 2011.
Kimmo Grönlund, Member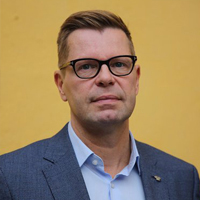 Kimmo Grönlund is Professor of Political Science and Director of Research of the Social Science Research Institute at Åbo Akademi University. He is the author of many publications on population-based experiments in citizen deliberation and the co-editor of the book Deliberative Mini-Publics (with André Bächtiger and Maija Setälä, ECPR Press in 2014). He was the co-founder of the ECPR Standing Group on Democratic Innovations and served as convener until 2018. Read more.
Jane Suiter, Member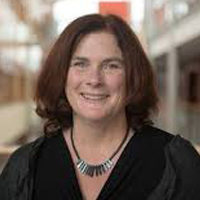 Jane Suiter is the Director of the Institute for Future Media and Journalism at the Dublin City University. She is a founding member of We the Citizens (2011), Ireland's first deliberative experiment, a co-primary investigator on the Irish Citizen Assembly (2016-2018) and the Irish Constitutional Convention (2012-2014). In 2019, she received the prestigious Brown Democracy Medal for her work on democratic innovations. Read more.
Lala Muradova, Digital Communications Manager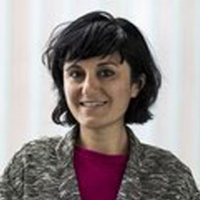 Lala Muradova is a PhD researcher at the Democratic Innovations and Legitimacy Research Group at the University of Leuven. Her research uses experimental research designs combined with observation of real-world deliberative practices, to study the cognitive and affective processes underlying democratic deliberation. She is the digital communications manager of the Standing Group. Read more.

STEERING COMMITTEE (2015-2018)
Co-Chairs
André Bächtiger, University of Stuttgart
Kimmo Grönlund, Åbo Akademi University
Members
Joan Font, Instituto de Estudios Sociales Avanzados
Brigitte Geißel, Goethe-University Frankfurt am Main
Graham Smith, University of Westminster
Secretariat
Marina Lindell, Åbo Akademi University