Steering Committee
Steering Committee
The Standing Group is run by an elected steering committee. A new steering committee consisting of 5 fellows (including 2 convenors) was elected in September 2018. The new convenors was elected in May 2019.
The convenors for the period (2019-2022) are Sofie Marien and Nicole Curato.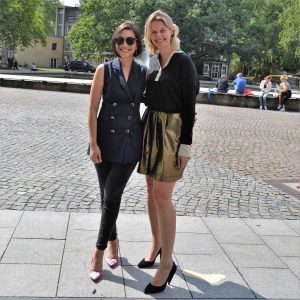 Members of the Steering Committee (2019-2022):
André Bächtiger (University of Stuttgart)
Nicole Curato (University of Canberra)
Kimmo Grönlund (Åbo Akademi University)
Sofie Marien (KU Leuven)
Jane Suiter (Dublin City University)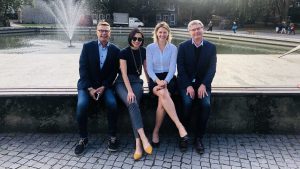 Kimmo Grönlund and André Bächtiger (former convenors), Nicoel Curato and Sofie Marien (new convenors).
Members of the Steering Committee (2015-2018):
André Bächtiger (University of Stuttgart, Germany)
Joan Font (IESA, Spain)
Brigitte Geissel (Goethe-University Frankfurt am Main)
Kimmo Grönlund (Åbo Akademi University)
Graham Smith (Centre for the Study of Democracy, University of Westminster, United Kingdom)