Felix Butzlaff, Vienna University of Economics and Business, Austria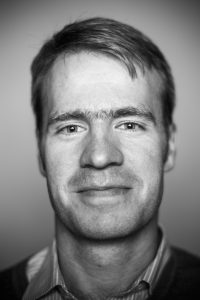 Felix Butzlaff is a political scientist and Assistant Professor at the Institute for Social Change and Sustainability (IGN) at the Vienna University of Economics and Business. He works on transformations of democracy and changing patterns of mobilisation, participation and representation through social movements and political parties. He obtained his doctoral degree from the University of Göttingen (Germany) for a thesis on civil protests in contemporary Germany. Earlier publications focused on protest movements and the implications for the mobilization and integration capacities of political parties and for the acceptance of liberal representative democracy. Recent publications include New Citizen Protests in Germany: Actors – Expectations – Visions of Democracy (2016; in German, Bielefeld: transcript).
Contact: felix.butzlaff [ at ] wu.ac.at
David Siroky, Arizona State University, United States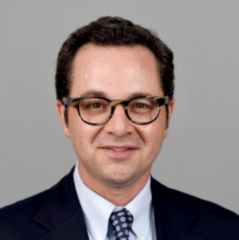 David Siroky is associate professor of political science in the School of Politics and Global Studies at Arizona State University, where he is a core faculty member of the Center for Social Dynamics and Complexity and the working group on Nationalist and Ethno-Religious Dynamics, as well as a faculty affiliate of the  Center for the Study of Religion and Conflict, the Center for Jewish Studies, the Melikian Center for Russian, Eurasian and East European Studies, and the Center on the Future of War. 
His research focuses on conflict, cooperation and collective action. Much of this work has analyzed nationalism, particularly its separatist and irredentist strains, along with successful strategies to contain and subdue it in divided societies and volatile regions. These efforts have appeared in more than thirty peer-reviewed articles, printed in some of the leading general and specialized journals. He has received grants as PI and co-PI from the U.S. Department of State and the U.S. National Science Foundation, along with research fellowships from the Fulbright Foundation, Zentrum für Interkulturelle Studien in Germany and Fondation Maison des Sciences de l'Homme in France. His work has been recognized with several awards, including most recently the Deil S. Wright Best Paper Award from the American Political Science's section on Federalism and Intergovernmental Relations. 
He received his Ph.D. in political science and M.A. in economics from Duke University, along with degrees from the University of Chicago, the University of London and Boston University, and was the Henry Hart Rice Postdoctoral Fellow at Yale University. 
Contact: david.siroky [ at ] asu.edu