Steering Committee
Steering Committee
Felix Butzlaff, Vienna University of Economics and Business, Austria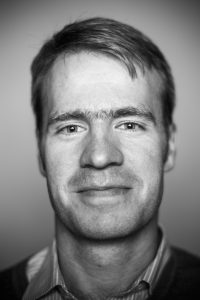 Felix Butzlaff
is a political scientist and Assistant Professor at the
Institute for Social Change and Sustainability
(IGN)
at the Vienna University of Economics and Business. He works on transformations of democracy and changing patterns of mobilisation, participation and representation through social movements and political parties. He obtained his doctoral degree from the University of Göttingen (Germany) for a thesis on civil protests in contemporary Germany. Earlier publications focused on protest movements and the implications for the mobilization and integration capacities of political parties and for the acceptance of liberal representative democracy. Recent publications include
New Citizen Protests in Germany: Actors – Expectations – Visions of Democracy
(2016; in German, Bielefeld: transcript).
Katerina Vrablikova, The Ohio State University, U.S.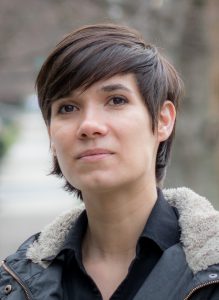 Kateřina Vráblíková is a DFG research fellow at The Ohio State University. Her research and teaching focus on political participation, political attitudes and values, social movements in contemporary democracies and East-Central Europe, and research methods. She received her PhD at Masaryk University, Czech Republic in spring 2012. She was a Fulbright visiting fellow at the University of California, Irvine in 2010/11 and a lecturer at the Chair of Political Science and International Comparative Social Research at the University of Mannheim (2012-2016). She is the author of "What kind of democracy? Participation, Inclusiveness and Contestation" (Routledge, 2017) that examines how democratic institutions and culture based on inclusive contestation conception of democracy increase people's non-electoral political activism.
Viviana Asara, Vienna University of Economics and Business, Austria

Viviana Asara is Assistant Professor at the Institute for Multi-Level Governance and Development of the Vienna University of Economics and Business. She has an inter-disciplinary background on political science, sociology and environmental policy which she gained at the University of Bologna and at the University of Cambridge. She holds a PhD (cum laude) at the Autonomous University of Barcelona in Environmental Science. She is interested into the patterns and strategies of social-ecological transformation pursued by or affecting various actors such as social movements and movement-parties. Her work on social movement has focused on the political ecology of the movement of the squares (particularly on the Indignados in Spain), more specifically on conceptualizations and practices of democracy; their framing of the crisis; prefigurative politics and space production; and the radical imaginaries embedded in their practices. She has also been working on the structure and organization of movement-parties, theories on the state, social-ecological transformation, democracy theory and degrowth. Her up-to-date publication record can be accessed here.
Jan-Erik Refle, Université de Lausanne, Switzerland
Jan-Erik Refle is a PhD candidate at the University of Lausanne (Institut d'études politiques, historiques et internationals) working under the supervision of Prof. Florence Passy. He works on social movements and democratization in Tunisia from a framing perspective in order to evaluate the influence of mobilization on democratization processes. Jan-Erik Refle is engaged in teaching quantitative methods and courses on social movements at the institute and he holds degrees from the Free University of Berlin (DE) and Roskilde Universitetscenter (DK). He was lecturer at the International Business Academy in Kolding, Denmark and worked at Adelphi, a think tank specialised on environmental policies and conference organization.  Jan-Erik Refle is equally member of the scientific board of the Conférence Universitaire de Suisse occidentale (CUSO).