Steering Committee
Steering Committee
The present Steering Committee of the Citizenship Standing Group has been elected online in 2016 and during the ECPR Conference in Oslo in 2017.
Senior lecturer Nora Siklodi, University of Portsmouth (England).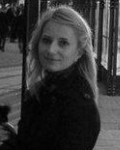 Dr Nora Siklodi is Senior Lecturer in Politics in the School of Social, Historical and Literary Studies at the University of Portsmouth. Nora's current research interests are in the field of citizenship and migration studies, and European politics more broadly. She is particularly interested in citizens' attitudes towards and participation in national and European politics, and the role of civil society actors in safeguarding citizenship rights and benefits at the national and European levels. Nora is a member of the Citizenship, 'Race' and Belonging (CRaB) research network at Portsmouth, working with an interdisciplinary group of scholars interested in both historical and contemporary questions about who is considered to belong within the nation-state, why, and how those who have been deemed 'outsiders' have been perceived and treated.
For further information, please visit Nora's research website.
Professor Trond Solhaug, Norwegian University of Science and Technology in Trondheim (Norway).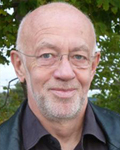 To me, citizenship in all its facets is the most fascinating research field because it affects people's lives profoundly and this highly motivates my work in SG citizenship. Particularly in the 21st century citizenship has become increasingly important in shaping people's lives and politics. In many countries formal civil, political and social rights are being challenged and subject to acts of citizenship and accompanying political tensions. Globalization challenge nation-states as the legal framework for citizenship and forms of dual or transnational citizenship increase leaving an increasing number with a status of "non-citizens". Environmental issues, global inequality and regional conflicts require states and citizens to think beyond the nation state in search for political solutions. Migration continues to diversify societies, which continuously shape and reshape citizenship. Increased pluralism is not least apparent in schools where diversified classes shape students' social and environment. This diversification affects students' learning and call for changes in teacher practices schools. My research contribution has two strands: First, research on citizens' practices and their citizenship learning in schools and second, research on teacher education for fostering inclusive citizenship.
Post-doctoral researcher & lecturer Tuuli-Marja Kleiner, University of Hagen (Germany).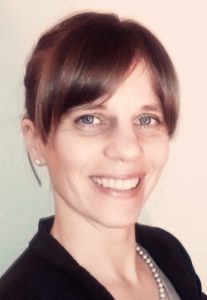 Tuuli-Marja's present research focuses on European citizenship, identity and political behaviour. She is interested in the question of how cultural diversity affects aspects of citizenship. In the course of this, she treats the role of public opinion polarization for citizen's political participation or analyzes whether the subjective appreciation of European identity rests upon the awareness of cultural similarities. In her dissertation she analyzed whether a nation's cultural values influence how other nations perceive its assumed trustworthiness. Tuuli-Marja is an expert in comparative cultural research, public opinion, trust, political participation and quantitative research methods.
Senior teaching faculty & researcher Gal Levy, Open University (Israel).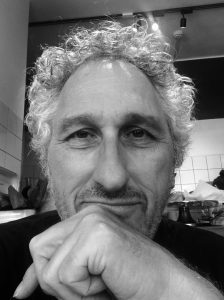 Gal Levy (PhD, LSE) is a senior teaching faculty & researcher at the Open University, Israel. He had held visiting appointment at the University of Kansas, and in 2017-18 he will be a visiting fellow at the Centre for the Research in the Arts, Social Sciences and Humanities (CRASSH), Cambridge University. Gal has been one of the first to apply a citizenship approach to the study of Israeli society and politics, and ever since he was interested in the intersection of citizenship, education, ethnicity, and religion in both Jewish and Palestinian societies in Israel. In recent years, Gal is particularly interested in understanding what is citizenship in the post-2011 era. Given the democratic crisis after the Arab Spring and the rise of Occupy movements across the globe, he is following closely the emergence of new forms of citizenship participation and representation. More specifically, in his current research project on the struggle for public housing in Israel, Gal is looking at how the "strugglers" (as they call themselves) become politically aware and (re)define their own conception of citizenship. Gal has published in both Hebrew and English and is now working on a book manuscript entitled "Striving for Citizenship: Struggles for Representation beyond Rights".