Steering Group Committee
Steering Group Committee
The present Steering Committee of the Citizenship Standing Group has been elected online in 2016 and during the ECPR Conference in Oslo in 2017. The chair of the steering committee is Nora Siklodi and the Steering committee members biographies are below.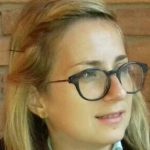 Dr Nora Siklodi is a Senior Lecturer in Politics at the University of Portsmouth, UK (on sabbatical) and a Visiting Fellow in the Democracy and Citizenship in Education (DACED) research group at the Norwegian University of Science and Technology, Norway (NTNU). Nora has been a member of the Steering Committee of the ECPR SG Citizenship since 2014 and served as its chair from 2017.  Her main research interests are in the field of citizenship studies and, more broadly, British and European politics. She is particularly interested in looking at new ways of describing and defining the experience of various types of citizenship as they happen today – be it in relation to what citizens attribute as 'good' citizen/ship norms and behaviour; how their citizenship then manifests in contested arenas, such as against the backdrop of a 'mobile Europe' or Brexit; how citizens' attitudes towards and participation in national and European politics are changing ; and the role of civil society in safeguarding citizenship rights and benefits. Her monograph, 'The politics of mobile citizenship in Europe' (Politics of Citizenship and Migration series, Palgrave Macmillan, 2020) explores how young people perceive contemporary models of national and European citizenship in the light of their intra-EU free movement status and experiences.  She maintains a public Twitter account: @norasiklodi.
Professor Trond Solhaug, Norwegian University of Science and Technology in Trondheim (Norway).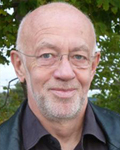 To me, citizenship in all its facets is the most fascinating research field because it affects people's lives profoundly and this highly motivates my work in Standing Group citizenship. Particularly in the 21st century citizenship has become increasingly important in shaping people's lives and politics. In many countries formal civil, political and social rights are being challenged and subject to acts of citizenship and accompanying political tensions. Globalization challenge nation-states as the legal framework for citizenship and forms of dual or transnational citizenship increase leaving an increasing number with a status of "non-citizens". Environmental issues, global inequality and regional conflicts require states and citizens to think beyond the nation state in search for political solutions. Migration continues to diversify societies, which continuously shape and reshape citizenship. Increased pluralism is not least apparent in schools where diversified classes shape students' social and environment. This diversification affects students' learning and call for changes in teacher practices schools. My research contribution has two strands: First, research on citizens' practices and their citizenship learning in schools and second, research on teacher education for fostering inclusive citizenship.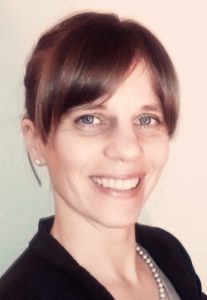 Tuuli-Marja Kleiner is a post-doctoral researcher & lecturer, at the University of Hagen (Germany). Her present research focuses on European citizenship, identity and political behaviour. She is interested in the question of how cultural diversity affects aspects of citizenship. In the course of this, she treats the role of public opinion polarisation for citizen's political participation or analyses whether the subjective appreciation of European identity rests upon the awareness of cultural similarities. In her dissertation she analyzed whether a nation's cultural values influence how other nations perceive its assumed trustworthiness. Tuuli-Marja is an expert in comparative cultural research, public opinion, trust, political participation and quantitative research methods.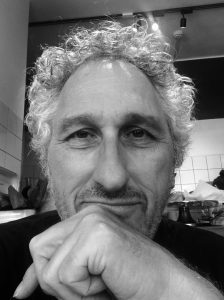 Gal Levy (PhD, LSE) is a senior teaching faculty and researcher at the Open University, Israel. He had held visiting appointment at the University of Kansas, and in 2017-18 he will be a visiting fellow at the Centre for the Research in the Arts, Social Sciences and Humanities (CRASSH), Cambridge University. Gal has been one of the first to apply a citizenship approach to the study of Israeli society and politics, and ever since he was interested in the intersection of citizenship, education, ethnicity, and religion in both Jewish and Palestinian societies in Israel. In recent years, Gal has been particularly interested in understanding what is citizenship in the post-2011 era. Given the democratic crisis after the Arab Spring and the rise of Occupy movements across the globe, he is following closely the emergence of new forms of citizenship participation and representation. More specifically, in his current research project on the struggle for public housing in Israel, Gal is looking at how the "strugglers" (as they call themselves) become politically aware and (re)define their own conception of citizenship. Gal has published in both Hebrew and English and is now working on a book manuscript entitled "Striving for Citizenship: Struggles for Representation beyond Rights".
Frank Reichert, Dr. phil., is Assistant Professor at The University of Hong Kong, where he has been working on multiple projects pertaining to civic education and engagement, digital citizenship, political communication, as well as youth civic development and Hong Kong's anti-extradition bill social movement. Frank studied Educational Science, Political Science, and Psychology at the University of Technology Dresden, Germany. He then conducted his doctoral research in Social and Political Psychology, leading to a PhD from Kiel University, Germany, before joining the Central Coordination Unit of the German National Educational Panel Study. Frank also was a Postdoctoral Research Associate at the University of Sydney, Australia, and a 2016 Spencer Postdoctoral Fellow of the National Academy of Education in Washington, DC. His research focuses on the Asia-Pacific region (including Australia) and Europe and has been published widely in top-tier journals, including Computers & Education; Information, Communication & Society; Journal of Community & Applied Social Psychology; Journal of Youth & Adolescence; Teaching & Teacher Education; and Theory & Research in Social Education. One of his recent publications was awarded with the Richard M. Wolf Memorial Award for the best publication analysing IEA data in 2018.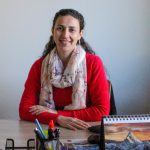 Didem Çakmaklı is currently assistant professor of Political Science and International Relations at Antalya Bilim University in Antalya, Turkey.  Çakmaklı's research focuses on identifying the social and political conditions for the development of active citizenship practices. Her PhD research examined how participation in civil society organizations influences the development of citizenship practices, particularly active citizenship practices.  The research was initiated in Istanbul, Turkey but then was implemented at the local level across five cities in Turkey. More recently she has researched how changing citizenship norms relate to changing political acts of citizens. Her research has been published in Citizenship Studies, Southeast European and Black Sea Studies and South European Society and Politics.

Çakmaklı received her PhD in 2016 from the Department of Political Science and International Relations at Koç University in Istanbul, Turkey and her MA in 2007 from the School of Advanced International Studies (SAIS) at Johns Hopkins University.  Her areas of research include comparative politics, civil society, citizenship, active citizenship and democratization.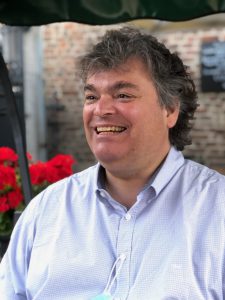 Bernard Fournier is a researcher at the Vrije Universiteit Brussel and professor at the Haute école de la province de Liège (Belgium). He graduated from Université Laval, Quebec City and the Institut d'études politiques de Paris (doctorate). He was a visiting researcher in the United States (University of Rochester, New York and University of California, Irvine) and in Belgium (Hoover Chair in Economic and Social Ethics, Université catholique de Louvain, and Vrije Universiteit Brussel). From 2002 to 2005, he was Assistant Professor at the Department of Political Science at Memorial University of Newfoundland (Canada) and chargé de cours at the Département de science politique de l'Université de Liège from 2006 to 2010. His current work deals with political behaviour in Canada and Europe – especially citizenship, identities, and the involvement of young people in politics. With Raymond Hudon, he co-edited Jeunesses et politique, a handbook in two volumes on youth and politics, published in Quebec City (PUL, 1994) and Paris (L'Harmattan, 1994). He also edited a book with Maryse Potvin and Yves Couture on citizenship and individualism (L'individu et le citoyen dans la société moderne, PUM, 2000). In 2012, he co-directed a second volume with Raymond Hudon on civic and political involvement of the young (Engagements citoyens et politiques de jeunes, PUL).