The present Steering Committee of the Citizenship Standing Group has been elected online during 2020/21. The co-chairs of the Steering Committee are Nora Siklodi and Frank Reichert. The Steering committee members biographies are below.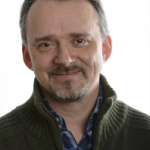 Kjetil Børhaug Kjetil Børhaug is Professor Department of Government, University of Bergen. He has been working with social studies topics in teacher education since 1994.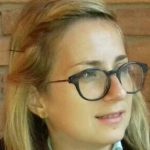 Nora Siklodi is Senior Lecturer in Politics in the School of Area Studies, History, Politics and Literature at the University of Portsmouth. Nora's research looks at new ways of defining and describing the experience of various types of citizenship as they happen today. Her main interests are on questions of belonging, identity and (political) participation, with a focus on migrants and young people in Europe.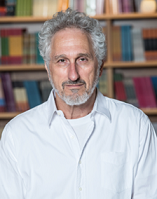 Gal Levy (PhD, LSE) is a senior teaching faculty & researcher at the Open University, Israel. He held visiting appointments at the University of Kansas and Cambridge University (CRASSH), and is currently a visiting fellow at the University of Michigan. Gal has published extensively on the intersection of education and citizenship and on class and ethnic voting in Israel. Currently, Gal is engaged in studying poverty and activism with a research team comprised of academics and activists (who themselves live in poverty). In 2022, Gal was the first recipient of the distinguished award of civic and community engagement of The Israeli Political Science Association.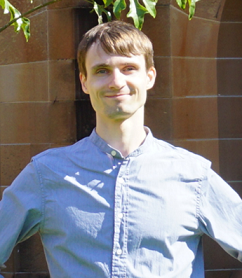 Frank Reichert Frank Reichert is a social-political psychologist and educational researcher currently working as Assistant Professor at The University of Hong Kong. His research examines multilevel data on citizenship; political attitudes and behaviour; civic education, communication, and digital learning; social identity; and youth development. He employs advanced statistical techniques using large-scale surveys or assessment data and has also adopted mixed methods approaches. His work has been published across disciplines and received several competitive awards for research excellence and knowledge exchange..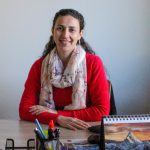 Didem Çakmaklı is Assistant Professor at the Department of Political Science and International Relations at Antalya Bilim University, Turkey. Çakmaklı received her PhD in 2016 from the Department of Political Science and International Relations at Koç University in Istanbul, Turkey and her MA in 2007 from the School of Advanced International Studies (SAIS) at Johns Hopkins University. She has been a member of the Steering Committee of the ECPR Standing Group on Citizenship since 2019. Her main areas of research focus on civil society, citizenship, and active citizenship. She has researched how participation in civil society organizations influence citizenship practices. More recently, her research has examined the relationship between citizenship norms and political action. Çakmaklı has published in a range of journals including Citizenship Studies, South European Society and Politics, Southeast European and Black Sea Studies.
Andrea Szukala is a Chair of Civic Education at the University of Augsburg. She took an undergraduate degree in Franco-German Studies at Sorbonne University, European Studies at Sciences Po Paris, a Masters in Political Science at the University of Cologne (1994), and then completed her Ph.D. (Dr. rer. pol., distinction) at the Faculty of Management, Economics and Social Sciences at the University of Cologne (2002). She was a researcher at the Department of Political Science at Cologne University (1994-95, 1996-2000, 2002-2008, from 2004 as a visiting lecturer), at the Humboldt University of Berlin (1995-96), and at the University of Bielefeld (2008-2014). She was promoted to a professorship for Citizenship Education at the University of Siegen (2013), and a professorship for Social Science Didactics at the University of Muenster (2015) and a chair at University of Augsburg (2022). Her latest publications have centred on the nature of social sciences and the curriculum, civic education and citizenship models, and securitization of citizenship education.