Rossella Ciccia (Section Chair)
Rossella Ciccia is Associate Professor of Social Policy in in the Department of Social Policy and Intervention and a Fellow of Green Templeton College. Her research interests lie in field of comparative social policy with a particular focus on issues relating to social inequalities, gender, care and paid work. Her research was awarded the nominee honor for the Rosabeth Moss Kanter Award for Excellence in Work/Family Research in 2015. In February 2020, she received the inaugural Emma Goldman award in recognition of the substantial contributions of her research to knowledge on feminist and inequality issues in Europe. Prior to joining the University of Oxford, she has held positions at Queen's University Belfast, Scuola Normale Superiore, Maynooth University and Radboud University Nijmegen and several other European universities.
Robin Devroe (Section Co-Chair)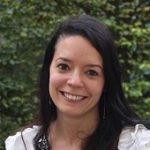 Robin Devroe is a postdoctoral researcher in the Department of Political Sciences of Ghent University and member of the research group GASPAR. Her main research interest is the study of the political representation of diverse social groups and voting behaviour, with a specific focus on the descriptive representation of women, and she has a fascination for experimental methods. Recently, she has also engaged with studies on political ambition and parliamentary behaviour. In the past, Robin was a visiting scholar at Texas A&M University (2018, US). 
Conny Roggeband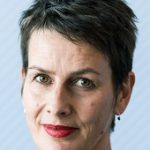 Conny Roggeband is an Associate Professor at the Department of Political Science, University of Amsterdam. She has written extensively on the politicization of gender-based violence, gender mainstreaming and equality policies, social movements and transnational feminist networking. Her current research focuses on the implications of democratic backsliding for gender equality policies in Central and Eastern Europe and Latin America. She co-authored (with Andrea Krizsan) The Gender Politics of Domestic Violence. Feminists Engaging the State in Central and Eastern Europe (Routledge 2018). She edited (together with Bert Klandermans) The Handbook of Social Movements Across Disciplines (Springer 2017); with Anna van der Vleuten and Anouka van Eerdewijk Gender Equality Norms in Regional Governance: Transnational Dynamics in Europe, South America and Southern Africa (Palgrave 2014), and with Jacquelien van Stekelenburg and Bert Klandermans The Future of Social Movement Research: Dynamics, Mechanisms and Processes (University of Minnesota Press 2013).
Ivana Dobrotić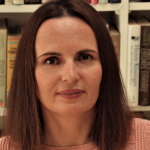 Ivana Dobrotić is an Associate Professor of Comparative Social Policy at the University of Zagreb and an Associate Member of the Department of Social Policy and Intervention at the University of Oxford. Her research interest is in the field of comparative social policy, with a particular interest in care and paid work, gender, social and spatial inequalities. Ivana's latest work is mainly focused on Central- and South-Eastern Europe and investigates parenting leaves and childcare policies development with a particular focus on parents in precarious employment. Ivana has also been extensively involved in policymaking activities at the national and EU level, aiming to improve parents' and children's rights, advising and collaborating with ministries and other stakeholders (e.g., European Commission, European Institut for Gender Equality – EIGE, UNICEF).
Ayse Dursun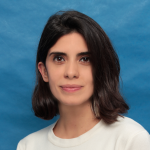 Ayse Dursun studied Political Science and English Studies at Goethe University, Frankfurt am Main and received her PhD from the Department of Political Science at the University of Vienna in 2018. She is currently working as a postdoctoral university assistant (Universitätsassistentin Postdoc) and is part of the research team Gender, Affect, Politics, State (GAPS) at the same Department. Her current research focuses on gender and politics, intersectionality, gender equality policies, social reproduction and care, social and women's movements, and migration.
Paloma Caravantes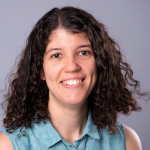 Paloma Caravantes is a Juan de la Cierva postdoctoral researcher in the Department of Political Science and Administration of Complutense University of Madrid, Spain. In 2019, she received her PhD in Women's and Gender Studies at Rutgers University, USA, where she has been a lecturer until Fall 2021. Her research interests lie in the field of gender and politics, especially in the relation of populism and feminist politics; the gendered organizational culture of institutional and party politics; and the implementation of intersectionality and gender equality approaches in public policies. Her current project explores processes of democratization and implementation of gender equality policies at the local level.
Ashlee Christoffersen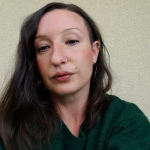 Ashlee Christoffersen is Research Fellow at the University of Edinburgh. Her research is concerned with the historic and contemporary operationalisation of the Black feminist theory of intersectionality in equality policy and practice: its influence and possibilities, as well as the discursive and material resistance it faces. She also has a particular interest in intersectional research methodology. Her PhD thesis The politics of intersectional practice: Representation, coalition and solidarity received the European Consortium for Political Research Joni Lovenduski PhD Prize in Gender and Politics 2021. Prior to completing her PhD, she held research and practitioner roles in equalities organisations in the UK. Her work has been published in Policy & Politics, Ethnic and Racial Studies, British Politics, Community Development Journal, Critical Public Health and The Palgrave Handbook of Intersectionality in Public Policy.
Dorota Szelewa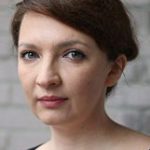 Dorota Szelewa is an Assistant Professor in Social Justice, School of Social Policy, Social Work and Social Justice, University College Dublin, Ireland and an Editor in Chief of Journal of Family Studies. She graduated from the European University Institute in Florence and worked at the University of Southern Denmark in Odense, at the Bremen International Graduate School of Social Sciences and at Warsaw University (Institute of Social Policy). Her research interests are interdisciplinary and include the issues of gender, politics, comparative social policy transformation in post-communist countries, gender studies, reproductive rights, migration, theories of institutional evolution, public administration and public management, and the problems of Europeanization.