CATANIA SUMMER SCHOOL ON SERIOUS AND ORGANISED CRIME 2014
University of Catania, Italy
June 22nd – July 5th, 2014.
This Erasmus Intensive Program – organized by the University of Catania in cooperation with the University of Bath (UK), the Nicolaus Copernicus University in Torun (Poland) and the Masarykova Univerzita (Czech Republic) – is an advanced and high quality training programme offered to the Masters students of the Consortium Universities to promote the study of serious and organised crime and of the shifting challenges to crime prevention. The programme deals especially with the impact of the European financial and economic crisis on organized crime activities and the way the European Union tackles these activities.
LECTURES AND ACTIVITIES
The Summer School consists of 10 working days, including morning and afternoon sessions. Students are trained by distinguished professors, senior scholars and specialised practitioners.
Lectures focus on:
The European Security Strategy
EU Internal Security Strategy
Law enforcement and EU agencies
PROGRAMME COMMITTEE
Daniela Irrera and Francesca Longo (University of Catania); Felia Allum (University of Bath, UK); Janusz Bojarski (Nicolaus Copernicus University, Torun); Pavel Peseja and Petr Kupka (Masaryk University, Brno, Czech Republic).
For further information please visit the school's official website here.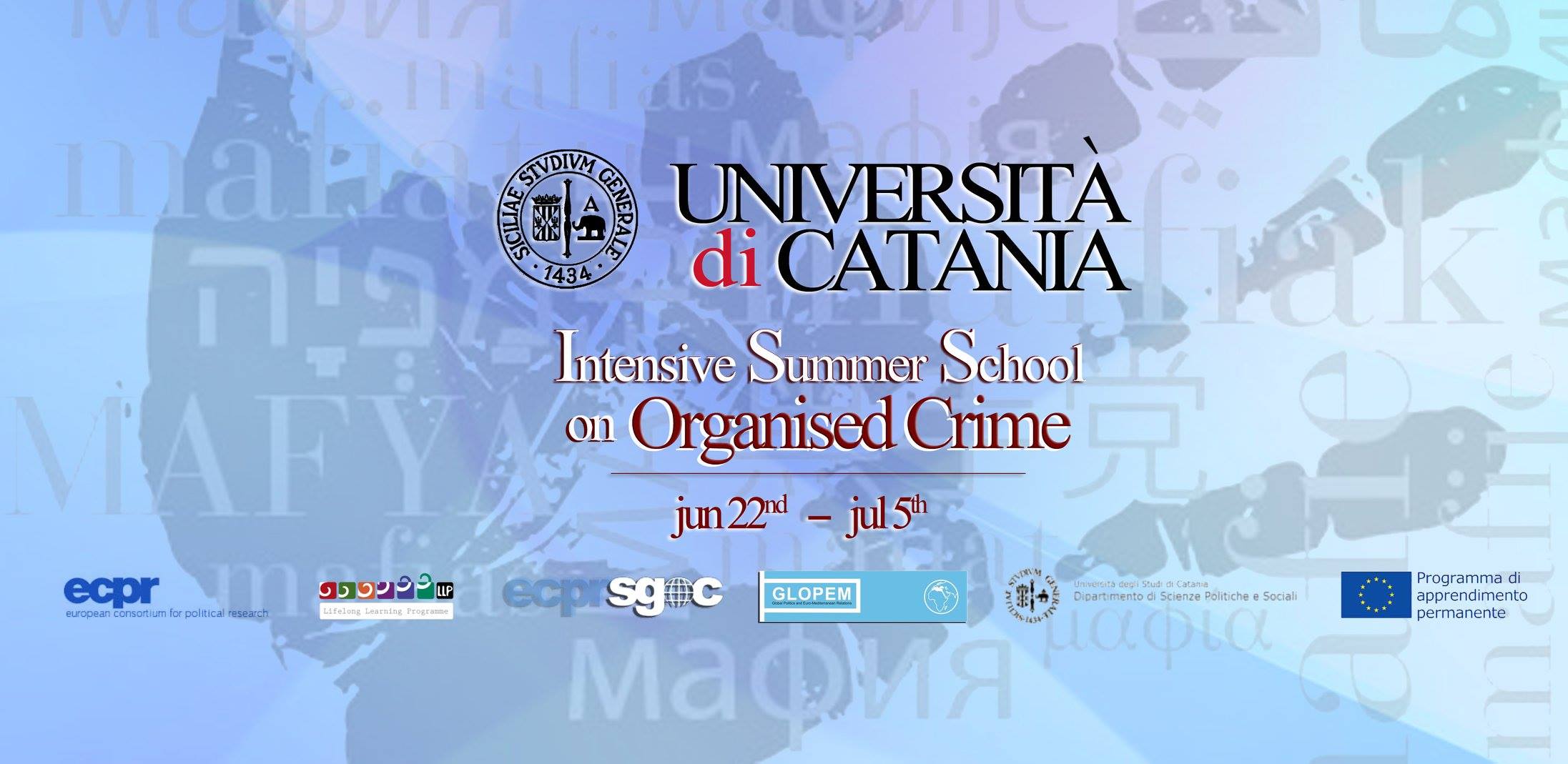 INVITED SPEAKERS
Prof. David Galbreath, University of Bath
Prof. Francesca Longo, University of Catania
Dr. Daniela Irrera, University of Catania
Dr. Petr Kupka, Masaryk University
Prof. Arkadiusz Lach, Nicolaus Copernicus University
Dr. Umberto Di Maggio, LIBERA, Catania
Dr. Rossella Merlino, University of Bath
Dr. Miroslav Mares, Masaryk University
Dr. Tomas Smid, Masaryk University
Dr Janusz Bojarski, Nicolaus Copernicus University
Dr. Helena Carrapico, University of Dundee
Prof. Salvatore Aleo, University of Catania
Dr. Anita Lavorgna, University of Wolverhampton
Dr. Benjamin Farrand, University of Strathclyde