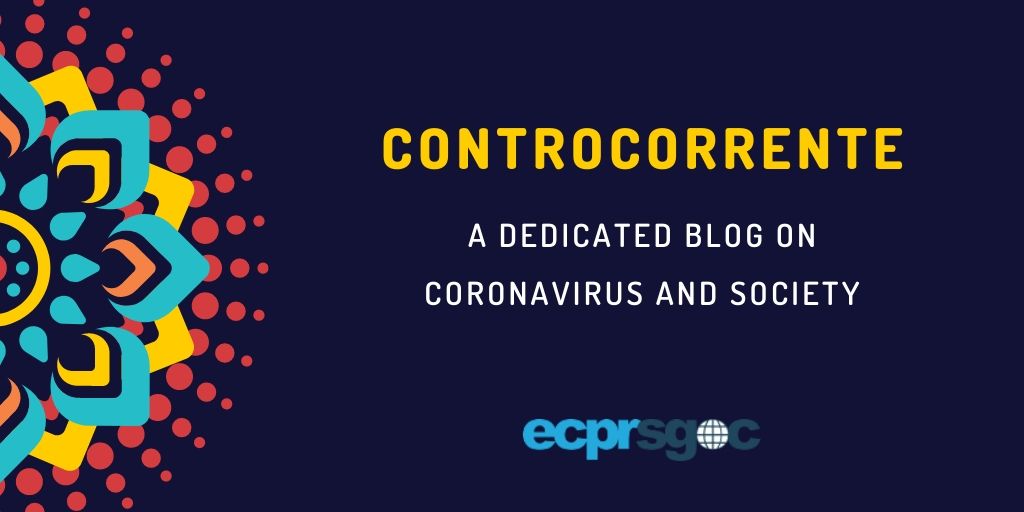 "New" Criminal conduct and law enforcement challenges during COVID-19 in Peru

Fátima Rojas Boucher
Criminal Policy Advisor to the Ministry of Interior, Peru

The Peruvian medical and scientific communities have raised concerns about the pandemic virus COVID-19. These experts have explained that COVID-19 is an infectious disease caused by a new family-type of the Coronaviruses (COV), which can cause illness from a common cold to more serious and mortal respiratory diseases (PAHO, 2020). For this reason, it has now become a major public health problem because human lives are at risk and there is still no known vaccine. As citizens, we expect that lives – our greatest good – to be guaranteed by the State. However, the COVID-19 is highlighting the deficiencies of State administrations. In fact, "first world countries" are being heavily criticized by experts and citizens for the number of deaths, the fragile health public systems and the lack of appropriate public policy measures being taken.

For me, the question therefore arises: what are we doing to control COVID-19 in Latin American countries, especially with our deficient health policies? And, what kind of human-security consequences should we then experience? In Peru, a democracy with a presidential system and with a newly elected Congress, government measures are trying to flatten the curve of the virus by improving public health awareness, by safeguarding the economy and ensuring public order and safety. These measures were unexpected, to say the least because "original" forms of "getting around the law" or in the worst-case scenario breaking the new government dispositions will be punished and criminally prosecuted.

After the World Health Organization classified the outbreak of Coronavirus (COVID-19) as 'a pandemic', the Peruvian President declared a state of national emergency for a period of 15 days with mandatory social distancing. During this state of emergency, "the exercise of constitutional rights relating to personal freedom and security, the inviolability of homes, and the freedom of assembling, as well as travelling across the national territory, are restricted". In addition, the President announced the total closure of borders and the entrance of international passengers by any kind of transport is suspended, but the transportation of basic needs merchandise as wells as pharmacies and banks are continuing to work. Classes at schools, vocational education institutions and universities were also suspended.

The next day, Peruvians carried on regardless: from doing grocery shopping, commuting without using masks to people waiting in long queues without respecting the mandatory distance between them. In fact, many Peruvian citizens have refused to stay at home and have continued as normal.

In my country, according to a report from the National Institute of Statistics and Informatics, the 'informal' economy represents 70% of the economically active population, (2017). Because of this, the government needed to see how it could preserve a family´s economic situation. Fortunately, the Peruvian government approved additional resources to transfer financial support to at least 3.5 million families living in poverty and extreme poverty, as well as postponing tax payments to protect people´s savings. But what is the real behaviour on the streets? According to the Ministry of the Interior, since the state of emergency was announced the police has arrested 26,362 offenders across the country, meanwhile the COVID-19 cases have increased to 852 (March 29th). Therefore, more people have been arrested than tested positive.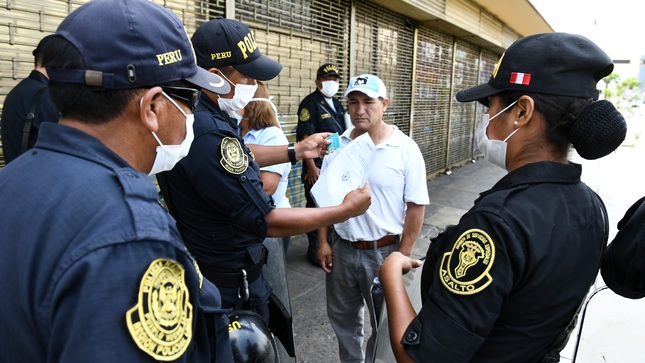 How are the police now enforcing these laws? Will they abuse their authority? as one Peruvian military soldier has done during one of his patrols. The Ministry of the Interior immediately reacted and established a registry of all people who fail to comply with mandatory social distancing, social immobilization at night and start criminal proceedings for those who violate health emergency dispositions. This information will be passed to the Public Prosecution Ministry to initiate preliminary proceedings for the corresponding crimes, and for the accused to be tried in a common or immediate trial.

As a result of the citizens' relaxed attitude to the state of emergency, more intensified measures have now been introduced: mandatory daily curfew from 8:00 pm – 05:00 am; private vehicles are prohibited from driving around the cities; restricted inter-regional travel by road (unless authorized by the government); the suspension of outgoing voice and data traffic from mobile numbers that have incurred in malicious communications to the emergency lines, and the last disposition the calling-up of the reserve army. To police the "new" ways of getting around the lockdown laws, the State is now more present.

The COVID-19 challenges not only our health or security systems, it shows us how our rule of law truly works without power or social class distinction. Now, every day, around noon, we have a new tradition, we listen the President and the Ministries press conference about the current situation in our country and the information of what else we can (or cannot) do in this confinement period that has been extended until April 12th.

Finally, my country has an important history of both authoritarian governments and internal armed conflict with long-lasting scars. Thus, using "war" rhetoric to fight this virus, is not the best way to call for civic responsibility. More importantly, the police and all our authorities have to understand that they must privilege civil rights and the transparency of the public policies implementation over law and order.
Fátima Rojas Boucher is a political scientist with a Master of Political Science and Government with Major in Public Management (PUCP) and Master in Criminology with Major in Criminal Policy (Universitat de Barcelona). Her work focuses on criminal policy implementation and policing.
Her twitter account is @Fatimarobou
***
This blog aims to reflect the opinions, thoughts, and concerns of academics and researchers related to COVID-19. It does not aim to engage any prediction. All views belong to authors and it does not represent the views of any organisation.