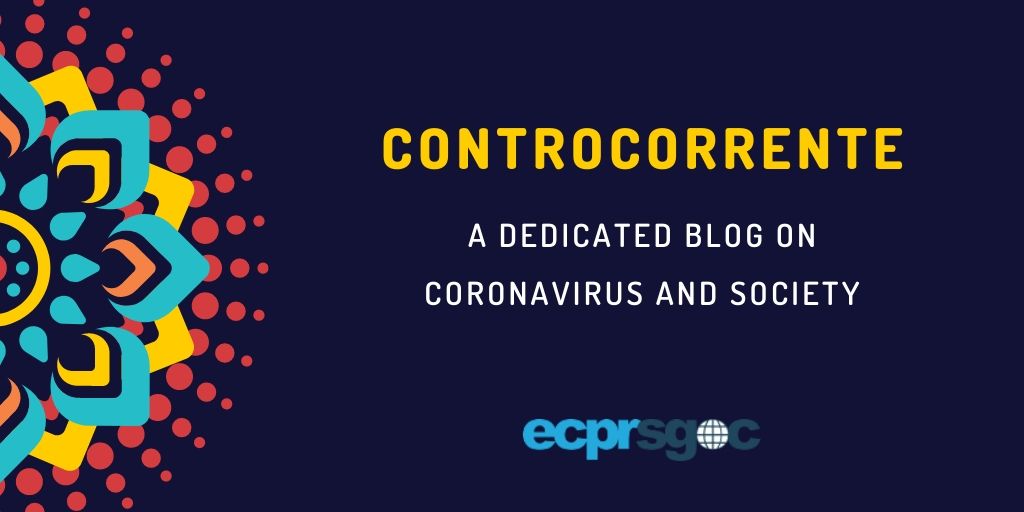 Coronavirus, recession and drug markets in Ireland

James Windle
University College Cork, Ireland

Apologies for the less than polished paper, but my wife is a healthcare professional which means I'm now a full-time parent to two young children. My average day now starts with checking emails while my wife gets the kids up and dressed, I then make breakfast, entertain them for a bit, make lunch, take them out to the park before coming home, tidying up again and making dinner. I then do some writing or answer emails in the evening for another couple of hours before putting them to bed. I've had to break up so many fights that I'm thinking of writing an article on how to adapt the Pulling Levers approach to childcare, I've tried to organise the call-in but think gang members may be easier to handle than children under seven! It's been hard work at times but also a lot of fun. I like spending time with my children and have enjoyed dancing to The Libertines in the kitchen, playing football, exploring the woods and flying the butterfly kite my son was given for his birthday.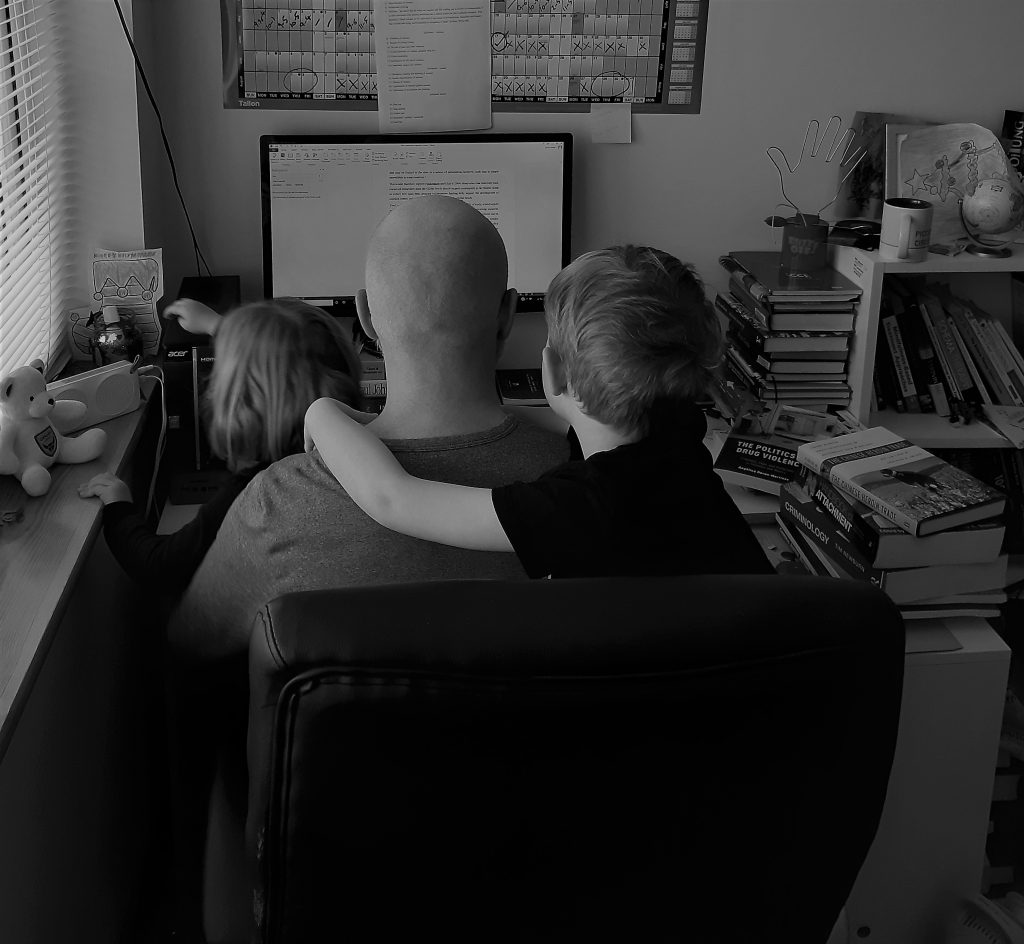 We are all experiencing social distancing differentially and I know have it easier than many. We have two well-paying and secure jobs, we live in a nice street, have a house with a garden and can walk to pleasant green spaces. These make it easier for me to be present with my children.

Not every family is so fortunate and the social distancing, isolation and stress could have negative long-term impacts on children that are already vulnerable. We may see an increase in children who experience adverse childhood experiences as a result of these lock-downs, including: more inconsistent and erratic care from parents with worsening mental health issues, emotional abuse and physical and/or sexual assault and/or witnessing more domestic abuse. Even outside of these extremes, many children will also experience a more subtle form of toxic stress that comes from a combination of missing their usual, safe routines (school and friends), while experiencing a form of unintentional emotional absence from parents who are themselves fraught with worries about sickness, poverty and the stress that comes from being locked into their own homes without their usual resources to keep them well. Experiencing prolonged toxic stress, especially during critical periods of development such as childhood, can derail otherwise healthy development and leave children vulnerable to a whole host of social, emotional and physical problems later in life (credit for this paragraph to my wife, Sinéad Drew, a Clinical Psychologist).

The longer term impact of all of this could be an enlarged pool of children and young people open to exploitation by drug dealers looking to recruit them as workers and/or customers. Ireland cannot enter into another round of austerity measure once this is over – social work, mental health and other services for families and youths will need additional funding, not less. Parents will need jobs and we must build more social housing – the housing crises cannot continue.
Ireland could well enter recession (an outcome of Brexit and Coronavirus). A small body of research shows that recessions can increase drug consumption and drug dealing (see review in Windle, 2018). Not only do people have more free time to search for, and use, drugs when they are not working, but drug use can represent an escape from, or medication for, the nihilism, hopelessness and depression of recession. Heroin consumption has often risen during recessions: it helps people blank out pain and trauma, for a short time. Recessions, and the isolation of the Coronavirus itself, can intensify a host of risk factors associated with drug use, such as parental divorce, unemployment and disruption to education.

This said, Ireland witnessed a decline in net drug consumption during the last recession, partly because of the large numbers who emigrated for work (drug consumption may have risen, but it did so in London and Toronto not Dublin and Cork). We also witnessed a number of market changes, notably a reduction in drug market violence in some locations (in one location some particularly violent dealers migrated to the UK in search of work, locals called it the 'time of peace') and increased domestic cannabis cultivation.

Recession and the Coronavirus could speed up the move towards online drug sales. Journalists have already reported that some dealers in Ireland have moved to online sales because open selling is too difficult and risky during a lockdown – they are more visible to the police and, dealers and consumers don't want to catch the virus. The slowdown in people and goods moving across borders may have made it more difficult for traffickers to hide their products. This could result in some traffickers switching to NPS drugs. For example, as fentanyl is more potent than heroin it's easier to conceal in small packages which can be posted rather than hidden in trucks. Some traffickers could become conformable with this new supply model and continue online sales of NPS after social distancing ends, which would increase the availability of fentanyl. Of course, this all depends on the availability of precursor chemicals in China (the primarily source of both precursor chemicals and many NPS drugs).

We could also see an increase in violence during recession. As Elliot Currie (2009) has shown, violence tends to increase when people lack meaningful employment and experience the strain of relative deprivation.

Again, the state will need to invest in services – Ireland's drug treatment services are woefully under resourced, as are mental health and social work – ensure people have employment and build social housing. The government cannot again use austerity as an excuse for cutting the state back further, and allow the further widening of the gap between the richest and the poorest. The long term impact of the Coronavirus will depend on a stronger central state with welfare at its core, not the market orientated neo-liberal state which Ireland has championed.
Of course, academics should never make predictions. They seldom come true. And please remember that I've been writing part of this with two children hanging off the back of my chair!

References

Currie, E. (2009). The roots of danger: Violent crime in global perspective. Oxford: Oxford University Press.
Windle, J. (2018). The impact of the Great Recession on the Irish drug market. Criminology & Criminal Justice, 18(5), 548-567.
***
This blog aims to reflect the opinions, thoughts, and concerns of academics and researchers related to COVID-19. All views belong to authors and it does not represent the views of any organisation.