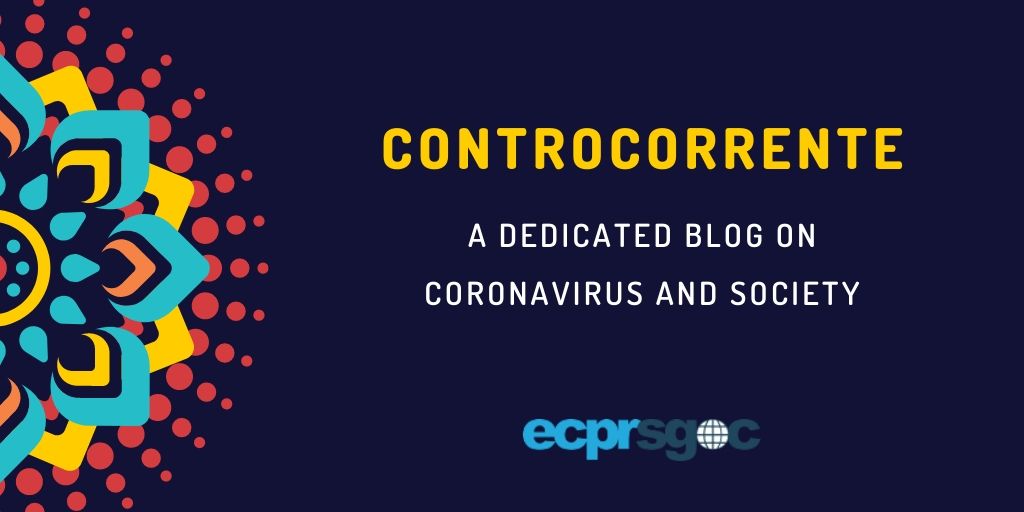 Living and adapting to the coronavirus

Stephen Musau
Independent Policing Oversight Authority in Kenya

One of the famous quotes by the father of scientific method, Galileo Galilei, is knowing thyself is the greatest wisdom. There is no other time this quote was more relevant than the current times the world is in. What, with the buzz words being Covid-19, coronavirus, lockdown, social distancing, face masks, frequent washing of hands and getting tested?

As a Kenyan who has interests in policing and law enforcement, security, human rights and governance, including how these themes get to adhere to their novel mandate and rule of law demands, coronavirus has really presented new dynamics, lessons as well as challenges in how people-centred development and law enforcement with transparency and accountability can be exercised, and particularly so at times of pandemics.

In Kenya, the President's address to the Nation of March 15, 2020 led to scale down of work in all sectors of the economy (public and private). Many Kenyans started working from home apart from those engaged in essential services such as health workers, food suppliers, law enforcement and journalists. From March 16, 2020, I started working from home, with all field-oriented operations having been suspended. Since then, I have been enthusiast of all communication directives and media updates from Ministry of Health, the World Health Organisation and any other official communications, on ways to stay safe, even when working from home.

With this directive, I have largely been doing a lot of reading of various books, including story books, other work-related materials largely on law enforcement, crime prevention, criminal justice procedures and systems, public order management especially around law enforcement at times of pandemics, policing and oversight, and any other material that interests my line of thoughts. On March 24, 2020, the President announced a dusk-to-dawn curfew (7pm-5am), effective Friday, March 26, 2020 exempting 13 groups of workers offering essential services. Of great interest to me when the curfew was announced, and what remains an area of further research, is policing or law enforcement in developing countries, with attention on public order management, at the time of pandemics, curfews or lockdowns. This is largely being informed by the police brutality that was witnessed at the onset of the enforcement of the curfew (1) in Kenya, South Africa and India.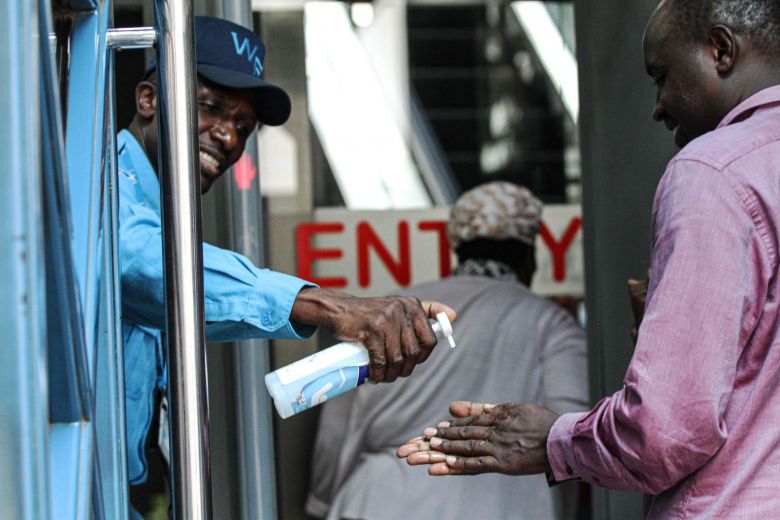 Working at home has also meant that I have more time to engage more with my children, knowing their strengths and weakness on their school work, assisting them learn new topics in the school curriculum, particularity on subjects they present some weaknesses, and also finding time to do readings together. This has been the positive side of working from home, even learning some things I did years back. With limited out of house activities, I have become used to doing the shopping to an extend of estimating how long some items last in the house and when I need to purchase or replace them. Of course, not mentioning the increased intake and cookery!

Working online has also had a new meaning. The content I have been able to access from social media, particularly twitter, has shown that there is a lot of information being shared. Some of it is so overwhelming and in all directions. The challenge presented by this being how the (mis)information can be ignored or tapped to make meaningful sense to those it relates to, as there is minimal or misdirected debates on any particular topic or issue. This also presents new grounds to those interested in any particular area of study to harness the information for research and further studies. On this line, I have developed more interest on issues related to police, policing, crime prevention and criminal justice issues, and now with use of information technology. Again, use of social media mostly WhatsApp has been of great help with all manner of groups being established and finding myself in some which I didn't know of or even request to be enjoined. And then there are the Online Courses, with many of these being shared through some of these groups.

Searchingly, coronavirus is providing many questions than answers, and also more opportunities for each person to reflect and know thyself much better. On my side, the critical questions that keep popping up are: What is this devastating coronavirus? Is it a bio-weapon (2) , and if it is a bio-weapon, what would be its sole purpose, to decimate human race? Or might these still be the old-world power relations and dynamics? With deeper analysis, would this fit as organized crime (3) or crime against humanity, and what would be the implications of this on the fight against organized crime or crime against humanity in a global perspective? So many critical thinking questions indeed but hard to get answers.

With these thoughts, one evening I was strolling around the area I stay and saw some vervet monkeys (4). This kind of monkeys enjoy vegetarian diets, feeding on leaves, flowers, fruits, roots and grass. They are natural and destructive when they get to farms, and are so playful, free and jumpy. I watched how they were free, playful and with no concern for hand washing, social distancing, putting on masks, the things we are doing to contain coronavirus. I asked myself, what happened to humanity and what can be done to get back to basics of human and humankind? The coronavirus has really presented different reflections and also affected our daily life in varied forms, from work areas and ways, family unions and how important they are to everyone of us, to how nature can be so unforgiving if not cared for. Of major attention to me being how livelihoods and economies will be recovered, the post coronavirus world and how it will be with such huge exposures on the weak links around health care, global supply chains, vagrancy and global inequalities. It is indeed a tough world.

Conclusively, I think it all starts with critical thinking, knowing thyself as the greatest wisdom, and respecting each other for survival of humankind. For me, nature still provides best lessons for human beings.
Footnotes
(1) https://www.nation.co.ke/news/Kenyans-brace-brutality-as-police-enforce-curfew/1056-5507772-q0aeq8/index.html accessed 16th April 2020
(2)https://www.ncbi.nlm.nih.gov/pmc/articles/PMC1326439/ accessed on 16 April 2020
(3) Organized crime here is taken as a transnational, national, or local groupings of highly centralized enterprises run by criminals to engage in illegal activity.
(4) https://www.awf.org/wildlife-conservation/vervet-monkey accessed on 16 April 2020
***
This blog aims to reflect the opinions, thoughts, and concerns of academics and researchers related to COVID-19. All views belong to authors and it does not represent the views of any organisation.