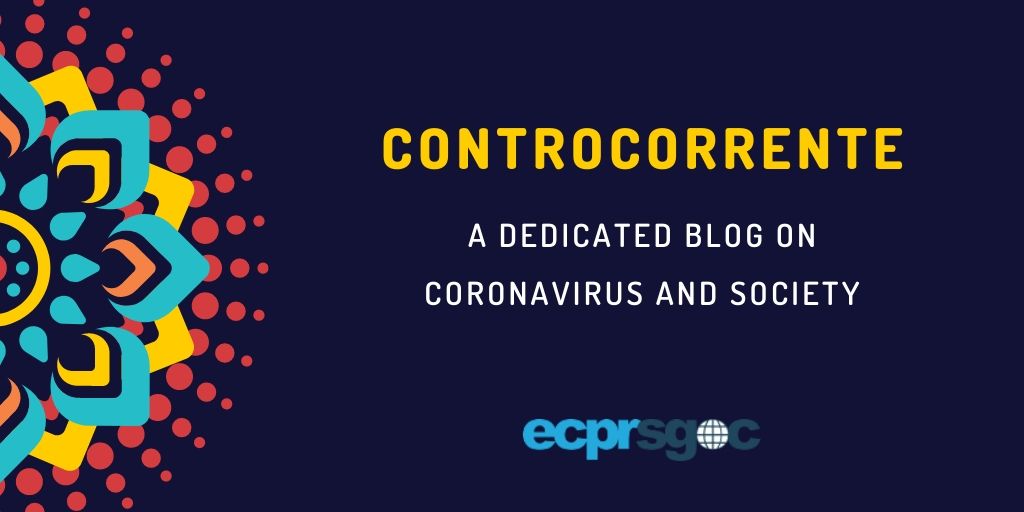 Never waste a good crisis

The Liaison Officer in Rome for the Dutch National Police, Italy.
The Project leader of the Anti-Maffia Team of the Dutch National Police, Netherlands.
At the end of February, the first case of Covid-19 was found in The Netherlands, its first death followed a week later. After some weeks of "soft" measures such as not shaking hands or working from home, the Dutch government took on a sterner approach. The 15th of March was the beginning of our lockdown, but again, quite a soft one compared to other European countries like Italy. Schools closed their doors, restaurants shut down and so did the soft-drug coffee shops, albeit for one day. When local dealers popped up left and right, it was decided that take-away marijuana was the way to go. The Netherlands remains the Netherlands even during crisis: regulated, but above all, practical.
Going in to week eight of the so-called "intelligent" lockdown, there have been around 40.000 registered cases of the virus (bearing in mind that the Dutch are not testing a lot, so presumably there is a huge dark number) and close to 4.600 deaths. Currently the curve has flattened and in one week's time, primary schools and day-cares will be opening once again. Fortunately, Dutch intensive care units have remained within capacity during the lockdown, but this blog has been written, at home, by two colleagues living in two very different countries.
The situation in Italy was, and remains, much bleaker than it is in the Netherlands. Based on the outbreak of the Corona virus in the North of Italy, the whole country has been in lockdown since the first week of March 2020. The region of Lombardia (comprising cities such as Milan, Bergamo and Brescia) has been the most severely affected zone globally. Based on statistics from the Italian Protezione Civile 13,325 persons died in this region out of a total of 26,644 in all of Italy (as of April 27th).
The lockdown of Italian society has been rather strict. People have had to stay at home with just three exceptions: for vital work, urgent medical reasons and shopping in supermarkets or pharmacies. In reality, this means that the economy and social life have come to a complete (temporary) standstill and it is not known for how much longer this will persist.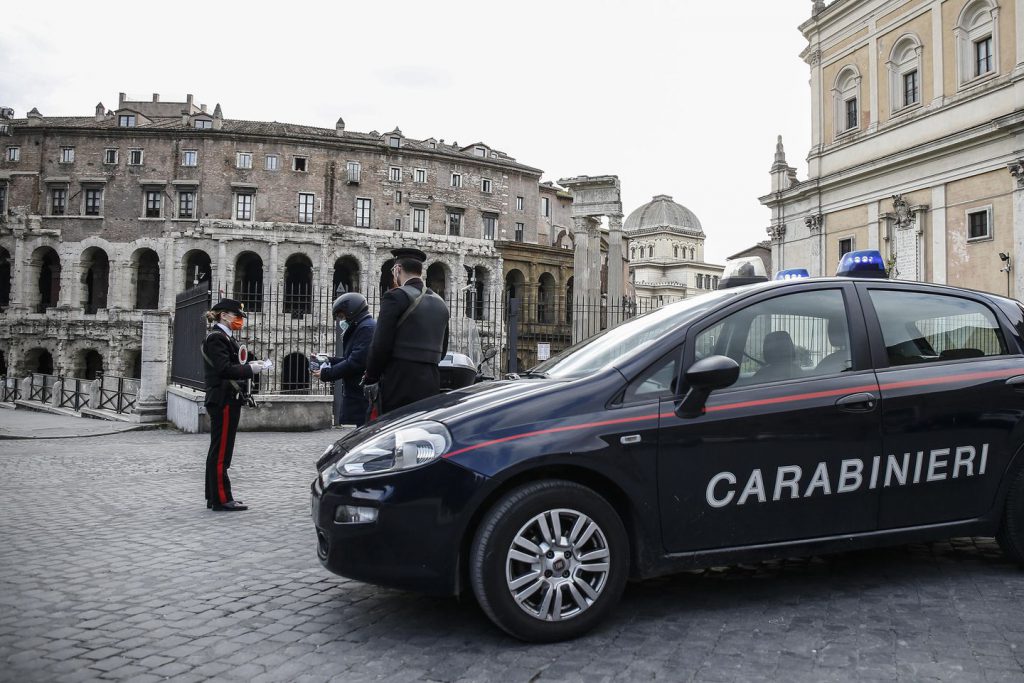 Also, the juridical system and law enforcement agencies have almost closed down. Only for urgent bureaucratic matters do the systems continue to work. Even high-ranking mafia-members have been released from prison and sent home on house arrest, due to their old age or fragile health.
As result of the slowdown of the economy, at a local level as well as at a national and international level, people are not receiving an income. This is becoming an increasingly problematic scenario, particularly in the economically weak and fragile regions of the south of Italy. Companies and agencies are going bankrupt. People who haven't had the opportunity to build up reserves are having financial problems that are deteriorating into hunger and poverty.
This unfolding of events provides the ideal scenario for home grown Italian organised crime groups in the different regions of Italy but also at a national and international level. At a local level, Italian criminal organisations like 'Ndrangheta, the Camorra and even Cosa Nostra are in possession of large amounts of liquidity, in other words, cash. The strong Italian laws on money laundering have made it difficult for criminal organisations to invest money in Italy or to put cash onto bank accounts, so they will have most likely invested outside Italy or store it in cash form.
Still, one of the main characteristics of Italian criminal organisations remains to occupy their own territories as this is where they get their power. For sure Italian mafias have a lot of cash and Italian law enforcement agencies have already noticed the 'help' offered by these organisations to individual families, not just in the South of the country. Of course these people will receive the bill later on, as well as being forced to cooperate or help the criminal groups by voting for their desired candidate in the local elections.
European and national governments will help local, national and European economies with billions of euros to assist in recovering from the lockdown. In the south of Italy, criminal groups as well as law enforcement agencies and juridical authorities have a lot of experience with what can happen with these kinds of subsidies that will be spent without a well-structured financial administration, so there is no time to lose in helping the economy due to the growing problems created by the coronavirus pandemic.
For all these reasons, highly experienced Italian prosecutors such as Federico Cafiéro de Raho and Nicola Gratteri, who have earned their respect in combatting these mafia-type organizations for many years, are expressing their concerns about what can happen next if there is not the fast intervention of the authorities. They are afraid they will lose more than twenty years of work and fear that this crisis will drive Italy back into the arms of Calabrian and Sicilian crooks. This crisis is damaging the legal economy, but it will make illegal markets stronger.
When people don't have money to pay for their food, and have to first pass through the bureaucratic jungle, before they can get help from the government, a lot of time passes and the path to organised crime is imaginable. On the other hand, providing subsidies to companies that are not well known or may be corrupt, will put the money into the deep pockets of the same organised crime groups that will try to invest it in legal companies worldwide.
These same Italian prosecutors and others convinced us many years ago that Italian organised crime is not just an Italian problem. The Sicilians (they are not beaten), the Calabrians but also the Neapolitans play central roles in international organised crime and because these criminals grew up in criminality and the history of their organizations are long and successful, they are not easy to investigate. The warnings and the concerns of Cafiéro de Raho and Gratteri are not just addressed to the Italian authorities, but also have to be heard by other European governments. European cooperation during crises is not always easy, but problems on a European scale can only be solved by European cooperation.
And so, we return from Italy to the Netherlands. The presence of Italian mafias in our small country has been proven time and time again, and it continues to be a country of choice thanks to its great legal and illegal logistics, its flourishing drug trade and, let's just say, its practical and low-key regulations with regards to business and finance. In short: if Italian mafias are thriving and will thrive because of the Corona-crisis in their mother country, eventually, they will definitely thrive in the Netherlands as well. After all, the octopus-analogy is not that farfetched, and if the tentacles grow stronger and stronger, Dutch society will also soon suffer the consequences.
***
This blog aims to reflect the opinions, thoughts, and concerns of academics and researchers related to COVID-19. All views belong to authors and it does not represent the views of any organisation.