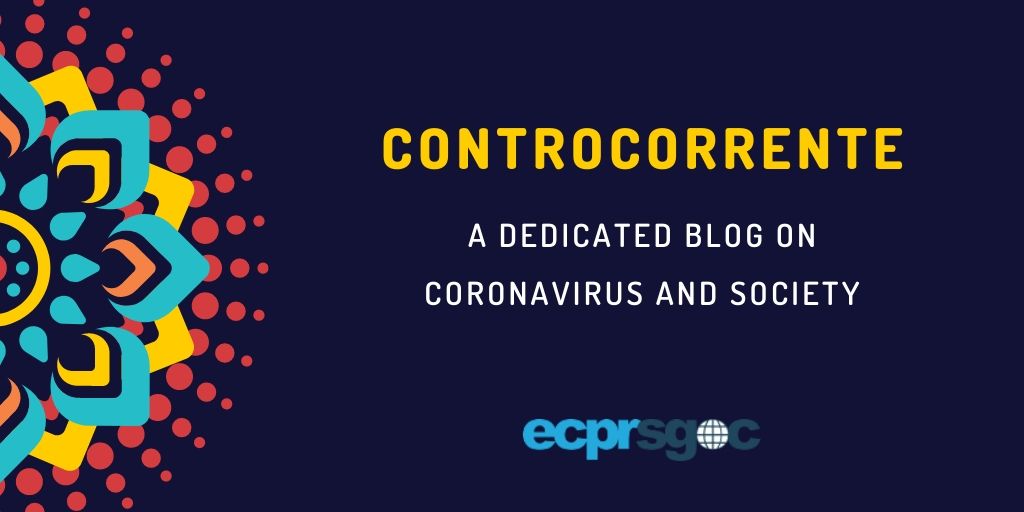 Pressing Questions of the Covid-19 Pandemic: Geopolitical Trends, the Future of Academia, and What's for Dinner?
Ellen Gutterman
Glendon College, York University
I teach International Relations at a large research-oriented university in Toronto, Canada. When the novel coronavirus pandemic hit here – for us it was mid-March, 2020 when schools and universities closed; all non-essential businesses closed; parks and playgrounds closed; people stopped going outdoors; the Canada-U.S. border closed; thousands of travellers returning home from abroad had to self-isolate; a shortage of toilet paper and empty grocery shelves caused panic; and this bustling cosmopolitan urban centre of six million began to feel like a ghost town – it seemed as if life changed completely, in an instant.
Suddenly we were thrust into an historic moment of global anxiety, uncertainty, and crisis. Fortunate to be free of illness and still employed, I nevertheless lost sleep over the pandemic's unfolding geopolitical imprint. My academic research projects cratered. Daily life utterly transformed. Things got rocky. It's been about twelve weeks now and the rate of covid-19 infections in Toronto seems to have slowed. Testing has increased. Some businesses have re-opened. The streets are busier. Daily life has settled into a new kind of 'normal.' Many pressing questions remain.
On the geopolitical scale, the covid-19 pandemic raises alarming new questions and underlines the urgency of some longstanding trends and problems. How will the pandemic shape international relations for years to come? On top of already critical challenges caused by climate change and the vicissitudes of globalization, the pandemic accentuates dangerous fault lines in existing global frameworks for solving transnational problems. What will be the long-term impact of this crisis on international cooperation, international institutions, and multilateralism? Of special concern are politics and the pandemic response within the United States: what happens there has an outsize impact on international relations at every level. A devastating health crisis, a crippling economic crisis, and a tumultuous social crisis manifest in widespread protest are gaining steam. In the United States and beyond, no one knows what will happen next. What does seem clear is that, for the foreseeable future, prospects for the prosperity, health, safety, and human rights of hundreds of millions of people around the world are worrisome, to say the least.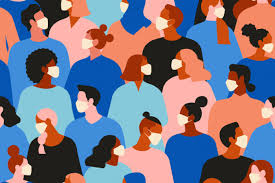 Closer to home, my academic work has nearly come to a standstill and I have anxious doubts about my ability to conduct research and to teach during the pandemic. I research transnational advocacy by international non-governmental organizations in the global governance of corruption. An important site for my research is the bi-annual International Anti-Corruption Conference (IACC) organized by Transparency International. Until the pandemic hit, I was set to attend and conduct research at the upcoming IACC in Seoul, South Korea in June. It is cancelled. Paper presentations and workshops: cancelled. Ability to plan travel for research and scholarly collaboration for the next year: cancelled. Ability to think, read, and write while all this is happening: definitely hampered.
The research program will come back in some shape at some point, hopefully soon. What about the university where I teach? Classes will not resume on campus in the fall. We will have to teach our classes remotely, via zoom and other tools of online pedagogy. This will provide a pale shadow of the teaching and learning that normally happens in our discussion-based classrooms. I am resolved to do the best I can for my students, but I dread it. Will the students show up? Our underfunded public universities rely on student enrollment – and high-tuition-paying international students – to keep the lights on. The pandemic's impact on students, professors, and the entire higher education sector is already severe. Its full scope is yet unknown.
My most pressing daily question from the pandemic's start sounds like the tag line of a food blog: "What's for dinner?" Suddenly, the beleaguered cry of the harried suburban homemaker from the height of the feminine mystique in the 1950s has become my mantra. This pandemic has completely unravelled the fine balance of domesticity and work – based, gratefully, in normal times on paid help – that has kept my family afloat for more than a decade. Now my paid help is staying safe at home and more than ever the preoccupations of domestic labour animate my daily life and shape my priorities. The kids are home, my spouse's work is less flexible than mine, and the domestic chores fall to me. I'm cooking. I'm cleaning. I'm caretaking. Asked recently by a relative what my research is on these days, I only half-joked: "Recipes!"
This is hardly a tragedy and not a complaint. I feel exceedingly lucky that my family is healthy and secure. I find lots of joy at home with my spouse and kids and I feel tremendously satisfied by the care I provide (and receive.) It is merely to answer a question I've been asked, "how has the pandemic affected my academic work?" My care duties during this crisis have radically reorganized my life, in ways typical of many women in academia. The evidence of women's disproportionately reduced research productivity during the pandemic is coming out. Adding to the list of unknowns: how will these (hopefully short-term) patterns of unbalanced housework affect gender-based outcomes in the academy in the long run? I'm not sure. I'd like to think more about it but this problem, alongside the many other pressing questions of the pandemic – not to mention my journal manuscript – will have to wait; my kids are knocking, and I've got to go get dinner on the table.