Results of the Steering Committee elections 2022
As per our constitution, the Standing Group held an election in June 2022 to renew a third of our Steering Committee and thus elect three new members.
Stefania Panebianco, Dimiter Toshkov and Sarah Wolff have been elected as new members and they started their term from September 2022.
---
Stefania Panebianco
The challenges the EU is currently facing confirm the need for building deeper knowledge about the EU to explain to the wider public what the EU does for EU and non-EU citizens. The EU deserves more visibility and a better understanding. For this reason, I would like to be a member of the SGEU Steering Committee. In the next four years, I would profit of such a role to foster innovative research on EU politics and new methods of teaching in European Studies. Students are eager to learn and young scholars are experiencing new research frontiers. They need all SGEU support. I am an Associate Professor of Political Science at the University of Catania and Holder of the Jean Monnet Chair 'EU Mediterranean External Action'. I teach 'Mediterranean Politics' at the University of Catania, and 'Migration Politics in the Mediterranean' at LUISS-Guido Carli, Rome. I was previously Chair Holder at the University of Malta in 1998-1999 and visiting at IBEI, in Barcelona, in 2019. I will be at the University Pompeu Fabra in Autumn 2022. I assisted in the creation of the SGEU in 1995. It was an exciting esperience putting together the first SGEU Directory ever and mapping the ongoing research on the EU. The nascent SGEU community was applying Political Science conceptual categories and analytical tools to the EU. In those days, ECPR and SGEU Conferences were 'a must' for PhD students like me dealing with EU politics. More recently, I have served as an Executive Committee member for ECPR-SGIR, the European International Studies Association, the Italian Association for Political Science and its Standing Group on the European Union.
I have published my research in high-ranking journals and contributed to Handbooks on Mediterranean Politics, Migration Studies, EU governance. I have authored monographic books on Euro-lobbying (2000), the EU as an actor of the global system (2009), the EU as a divided power in the Mediterranean (2012). I have been also the editor of books on EU border crises (2022), democracy support in the MENA (2012), the Euro-Mediterranean political identity (2003). At present, I do research on International Protection and the external dimension of EU migration policy within the H2020 PROTECT project.
Dimiter Toshkov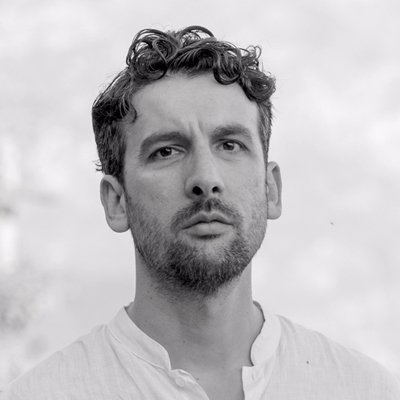 Dr. Dimiter Toshkov is an Associate Professor at the Institute of Public Administration at Leiden University in The Netherlands. Formerly, he was Jean Monnet fellow at the Robert Schuman Centre for Advanced Studies at the European University Institute in Florence (2018/2019). His main research interests are in European Union politics, comparative public policy, and research design. He completed his PhD thesis on the compliance of the Central and Eastern European counties with EU law at Leiden University (2009). He has also worked on explaining the variation in implementation performance in Europe, on the institutional development and policy impact of national EU-coordination structures, on the duration of negotiations in the European Parliament, on the links between public opinion and policy output in the EU, asylum migration policy, politics in the Eastern neighborhood of the EU, COVID-19 governance, public opinion towards democratic checks and balances, political representation and other topics. He is on the editorial board of the Journal of European Public Policy, and he is an associate editor for Research and Politics. He is the author of the textbook Research Design in Political Science (Palgrave Macmillan 2016).
Statement of purpose:
My name is Dimiter Toshkov. I am currently Associate Professor at Leiden University in The Netherlands. Recently, I had the pleasure to spend a year at the European University Institute as a Jean Monnet fellow. I have very broad and diverse research interests that cover EU public opinion, decision making, policy implementation, asylum migration, relations of the EU with its Eastern neighbours, policy responsiveness and other topics. My work is often inter-disciplinary with colleagues from political science, but also public administration, international relations, law, psychology and other disciplines. I am also interested in research design, methods and data visualization. My broad research interests and experience have exposed me to the wonderful diversity of disciplines and methodologies that scholars have employed to study European integration and the European Union. I think the ECPR Standing Group on the EU is a great place from which to foster this diversity and support excellent research from a variety of disciplinary perspectives.
I had the opportunity to co-organize the 7th Pan-European Conference on the European Union in The Hague (2014), which was a challenging but very rewarding experience. I would like to build on this experience to help the SGEU in its continued work on organizing high quality academic conferences and events. I think the SGEU can play a more active role on social media, and I will be happy to contribute efforts to increase the online visibility of the group. I also see supporting young scholars doing research on the EU as an important part of the mission of the SGEU, and I would be happy to develop new initiatives in this direction.
Sarah Wolff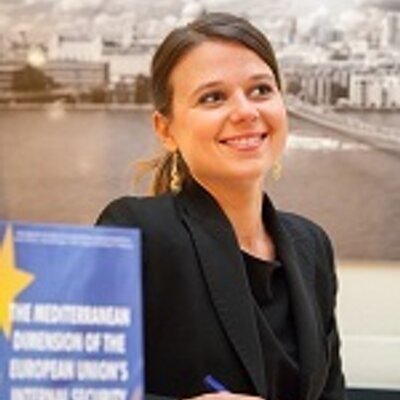 Currently Associate Professor and Director of the Center for European Research at Queen Mary University of London, I would be honored to serve on the Standing Group of the European Union. SGEU is an important home for innovative and frontier-edge research in EU studies and has been key in my career as it gather an incredible set of colleagues in a very dynamic scholarly community. With experience as founder and co-chair of the ECPR Mediterranean Politics and Society Network, committee member of UACES, I would like to contribute to developing inclusivity and diversity of this outstanding research community. As Principal Investigator of a Jean Monnet Centre of Excellence on the future of EU-UK relations (NEXTEUK) I would like to offer my experience in fostering links between academics and policy-makers as well as the participation of PhD students and early career scholars through innovative digital online tools and PhD summer schools.
As Associate Professor at the School of Politics and International Relations of Queen Mary University of London, my expertise as a European integration scholar covers EU-Islam, EU JHA, as well as EU responses to Covid-19 and EU public policy. I work on decentering EU foreign policy and my latest book Secular Power Europe and Islam (Michigan University Press 2021) deals with the role of secularism and religion in EU foreign policy. I am also Visiting Professor at the College of Europe and the Director of the MA in International Relations delivered by QMUL at ULIP in Paris. Some of my recent work can be read in Geopolitics, the Journal of European Integration, the Journal of Common Market Studies and Mediterranean Politics.