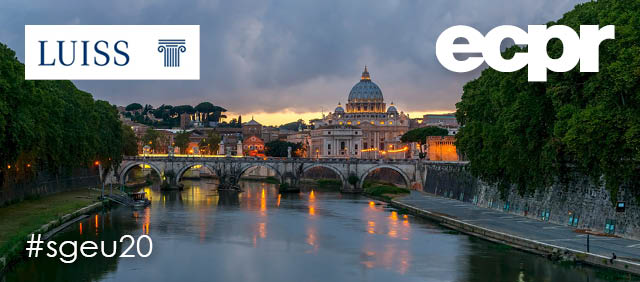 It is with much regret that ECPR and its Standing Group on the EU have decided – in light of the developing COVID-19 situation – to cancel the 10th Biennial SGEU Conference that was to be held at Luiss University in Rome 4-6 June 2020.

We have not taken this decision lightly, taking into account all the time and energy that has been invested by the more than 600 colleagues who proposed papers, by the section chairs who conducted the paper selection and creation of panels, and by the colleagues at Luiss University and ECPR Central Services who worked hard on the logistics and administration of the conference. However, we must recognise the paramount importance of public health, the need to comply with decisions by the authorities and the practical difficulties in terms of international travel. Under these extraordinary circumstances, it is impossible to plan ahead even if, as we all hope, the situation will have improved in June, and we hope by announcing this decision now we can minimise the inconvenience to those who had planned to attend the conference.  

Participants who have already registered will of course receive a full refund of the fees paid. Participants will be contacted directly about this. 

ECPR, SGEU and Luiss University remain nevertheless committed to the organisation of the 10th Biennial SGEU Conference at a later date. We will continue to monitor the situation, and we will announce the revised dates for the conference as soon as possible. This may be either in the autumn of this year or in 2021, depending on the resolution of the crisis and the possibility for all members of our community to travel and gather safely. A decision on whether to maintain the existing paper selection or to issue a new call for papers will also be made in due course.